10 Best Techniques For Crypto Website Optimization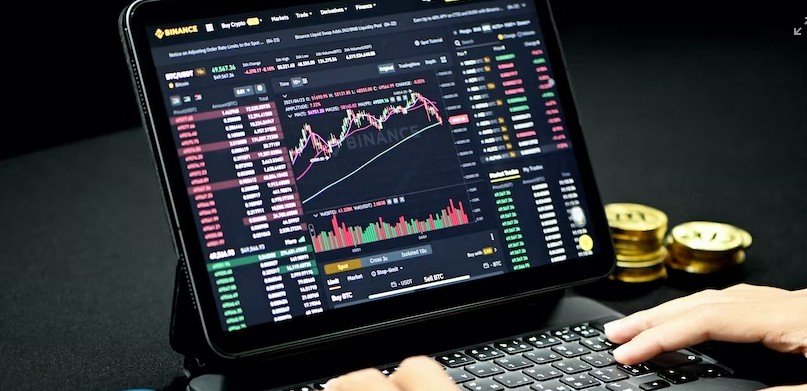 The cryptocurrency business is growing, and so are the businesses that work with it. SEO is something you need to do for your crypto website if you want to stand out in a crowded market.  Cryptocurrency SEO becomes important if you want to rank higher, get more traffic, and make more money.
To get the results you want from your website, you need to use On-page SEO, Off-page SEO, and Technical SEO. In this article, we'll talk about the 10 best ways to optimize crypto and blockchain websites from an SEO perspective.
WHAT IS CRYPTO SEO?
Cryptocurrency SEO helps you get more traffic from people in the cryptocurrency industry so you can get more customers, raise awareness, and make more sales. A good SEO strategy for your crypto business will help you market your company's products and services to your target audience and bring high-quality traffic to your site.
MAIN PILLARS OF SEO FOR CRYPTO WEBSITES
The fundamental principles of cryptocurrency website SEO to reap the maximum benefits from:
TECHNICAL SEO FOR BLOCKCHAIN WEBSITES
The way Google crawls pages is the main objective of technical SEO. Back-end labour is what makes sure that the site functions perfectly so that search engines can quickly crawl your pages. Including crucial components to guarantee that your site functions efficiently and search engines can simply crawl your content.
Critical implements for technical SEO include:
Domain age
Domain strength
No plagiarized content
URL structure
No dash domains
301 redirects
Canonicalization
Website speed
Mobile-friendliness
Site navigation
On-page SEO for Crypto Websites
For your pages to be search engine optimised, on-page SEO is essential. It would be simpler for you to rank on search engines if your website adheres to the best SEO principles.
On-page SEO pays attention to the following things:
Keyword research
Page mapping
Meta description
Page titles
Image optimization
SEO-friendly URLs
Content optimization
Calls-to-action (CTA)
User interface
Off-page SEO for Crypto Websites
Off-page SEO focuses on link building and other outside factors that may affect your website's rating. The link-building method has been shown to increase your website's authority in the eyes of search engines and help draw visitors from related linked sources. Off-page SEO consists of:
Backlinking
Social media engagement
HOW TO OPTIMIZE YOUR CRYPTOCURRENCY SEO WEBSITE
KEYWORD RESEARCH
The first stage in cryptocurrency SEO is keyword research. You must be aware of the terms your target market uses before you can optimise your cryptocurrency websites. Industry-related terms like bitcoin, crypto, buy cryptocurrency, etc. are included in keyword research for cryptocurrency businesses.
To assist you in coming up with the appropriate keywords you require, use programs like Ahrefs Keyword Explorer, SEMrush, or Google Keyword Planner. The ideal method to use keywords is to strike a balance between using them in your text and avoiding keywords that are very competitive. Consider the searcher's personality when selecting keywords.
OPTIMIZE YOUR CONTENT
Your content will rank higher on search engines thanks to SEO content writing. It enhances the appeal of your material to your intended audience while also making it more search-engine friendly. The crypto website's content marketing plan should concentrate on creating and disseminating niche-relevant, keyword-rich material.
Your writing should be original, thoroughly researched, and presented correctly with no grammatical mistakes. You can determine the keywords to concentrate on to outrank your competitors' content by looking for content gaps in competing websites.
Decrease PAGE LOADING SPEED
The speed at which a page loads can affect how users interact with it. The rate at which the user can see dictates the loading speed. LCP, FID, and CLS are the three primary page load speed measures known as core web vitals.
All of these indicators have an impact on how well you rank. If you want to have your website appear at the top of search results, content quality is undoubtedly the most important factor. But you should never overlook these hints if you want to make your website optimal. You can find the problems you need to address by looking at the search console's "page usability" report.
There are a few things you can do to make your cryptocurrency site load faster, such as
Employ compressed image files
Make use of JavaScript and CSS-minified files.
Utilize browser caching and Content Delivery Network (CDN) to accelerate the loading of your website.
Monitor performance using information about page speed
Speed improvement, however, is a challenging technological task that calls for both knowledge and experience.
FOCUS ON MOBILE-FRIENDLY DESIGNS
More people are using mobile devices than are using desktops and laptops at an ever-increasing rate. Users find it convenient to utilise their mobile devices to make purchases or make professional hires. As a result, the structure of your website needs to be optimised for every type of screen.
Making designs that are mobile-friendly is the first step. Making a design responsive is the key to making it mobile-friendly. Keep in mind that people like immediate information and speedy browsing. Therefore, your website should load quickly and have all the elements—whether they be images, videos, text, or buttons—perfectly positioned when someone opens it on a smartphone.
GET RELEVANT BACKLINKS
One of the main performance factors for SEO is relevance. Make sure you obtain backlinks from sources pertinent to your sector when it comes to link building.
You may earn authority and improve your position on search engine result pages by building a strong backlink profile. Quality is the key in this. The likelihood of achieving your goals will increase as you acquire more high-quality backlinks. Therefore, if you operate in the cryptocurrency market, choosing sites with pertinent material is essential. Therefore, consider the calibre of your content while linking to your website.
OPTIMIZE YOUR CRYPTOCURRENCY WEBSITE FOR GOOGLE EAT
Expertise, Authority, and Trustworthiness is abbreviated as EAT. EAT affects the quality and worth of your content to your users and search engines rather than having a direct impact on ranking.
Here's how to increase the authority and credibility of your website in the bitcoin space:
Tell your audience who you are
collaborate with experts in the field to produce fresh material,
make sure it's up to date
and establish your brand's online image.
OPTIMIZE FEATURED SNIPPETS
Featured snippets assist you in boosting website traffic. You can obtain featured snippets by including highly competitive keywords in your SEO for cryptocurrency plan.
Featured snippets can help you rank higher than your rivals while also boosting click-through rates and impressions.
ADD RELEVANT KEYWORDS IN YOUR METADATA
The important areas to concentrate on are page titles and meta descriptions. If you want to improve your website, it is quite important. Keyword modifiers like "buy," "sell," and "crypto" should be used.
Your likelihood of achieving a high rank increases when you include pertinent keywords in your metadata. Additionally, it will raise your click-through rate (CTR).
MONITOR YOUR POSITION IN SERPS
You can continually make the best decisions for your SEO strategy by consistently monitoring and tracking your position in the SERPs. Since ranking on the first SERP is your main objective, start with SERP tracking.
You only need to conduct a few searches using your major crypto-related keywords. It's time to start an SEO study of your website if your page does not show up on the first page or is not listed first.
To monitor your SERPs, you can use any SERP checker program. You may track your SERPs using software like SpySERP or the Ahrefs SERP checker tool.
CREATE LOCALIZED PAGES FOR YOUR INTERNATIONAL AUDIENCE
Create localized pages for each country you are targeting with your cryptocurrency business to draw in more international users. You will observe an increase in conversion rate as a result. You'll more likely succeed in local searches and increase visibility globally if you produce local content.