Enjoy Your Golden Years: Find Your Dream Retirement Community in Scottsdale, AZ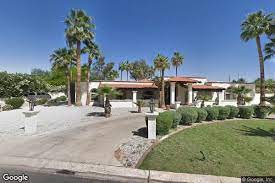 As retirement approaches, finding the right community to spend your golden years becomes crucial. Scottsdale, Arizona, is a sought-after retirement destination for its warm climate, abundant amenities, and outstanding natural beauty. With its vibrant culture and extensive senior living options, you will find several retirement communities in Scottsdale that offer the perfect retirement community for those seeking an active and fulfilling lifestyle.
Why Scottsdale?
Scottsdale is a city that epitomizes the beauty of the Sonoran Desert. With its breathtaking scenery and stunning natural beauty, the city is a paradise for outdoor enthusiasts. Its warm and sunny weather allows for year-round outdoor activities, from hiking, golfing, and exploring the nearby McDowell Sonoran Preserve, one of the largest urban wilderness areas in the country.
The place is also rich in culture and offers various art galleries, museums, and entertainment venues like the Scottsdale Museum of Contemporary Art and the Scottsdale Center for the Performing Arts.
Scottsdale offers excellent healthcare options for seniors, with multiple hospitals and medical facilities specializing in geriatric care. The city has many reputable healthcare providers, including the Mayo Clinic, HonorHealth, and Banner Health.
Retirement Living Options in Scottsdale
Scottsdale offers diverse senior living options, ranging from independent living communities to skilled nursing facilities. These communities provide various levels of care to meet retirees' different needs and preferences.
Independent Living Communities
Independent living communities are an excellent option for those seeking a maintenance-free lifestyle. These communities typically offer various amenities, including housekeeping, transportation, fitness centers, and social activities. Some popular independent living communities in Scottsdale include Vi at Silverstone, Andara Senior Living, and McDowell Village.
Assisted Living Communities
Assisted living communities provide more hands-on care to seniors who require help with activities of daily living. These places typically offer assistance with tasks such as bathing, dressing, and medication management.
Many assisted living communities in Scottsdale also offer specialized memory care services for seniors with Alzheimer's or dementia. Some popular assisted living communities in Scottsdale include Belmont Village Senior Living, Sunrise of Scottsdale, and Atria Park of Sierra Pointe.
Skilled Nursing Facilities
Skilled nursing facilities provide round-the-clock medical care for seniors with complex medical needs. These facilities are staffed by licensed medical professionals, including registered nurses, licensed practical nurses, and certified nursing assistants.
Many skilled nursing facilities in Scottsdale also offer rehabilitation services, including physical, occupational, and speech therapy. Some popular skilled nursing facilities in Scottsdale include Scottsdale Nursing & Rehabilitation Center, Pueblo Norte Senior Living Community, and Desert Cove Nursing Center.
Finding Your Dream Retirement Community
When choosing a retirement community in Scottsdale, several factors must be considered. These include location, cost, amenities, and the level of care provided. It's essential to take the time to research different communities and visit them in person to get a sense of the environment and the quality of care provided.
It's also important to consider the community's culture and social opportunities. Many retirement communities offer a wide range of social activities, including fitness classes, cultural events, and volunteer opportunities.
Finally, it's essential to consider the financial implications of retiring in Scottsdale. The cost of retirement living in Scottsdale varies depending on the level of care required and the community's amenities. It's important to research different communities with your real estate agent and understand the costs associated with each option.
Most communities in Scottsdale offer different payment structures, including entrance fees, monthly fees, and pay-as-you-go options. Understanding these payment structures and their associated costs is essential to ensure that you can afford the community you choose.
Retirement is an exciting time, and finding the right community to spend your golden years is crucial to planning. The retirement communities in Scottsdale, Arizona, offer an excellent retirement destination for those seeking an active and fulfilling lifestyle. Its stupendous natural beauty and extensive senior living options make Scottsdale a superb place to enjoy your retirement life.