Is writing a Memoir in 2022 worth it? Memoir vs Blogging and Other Types of Books.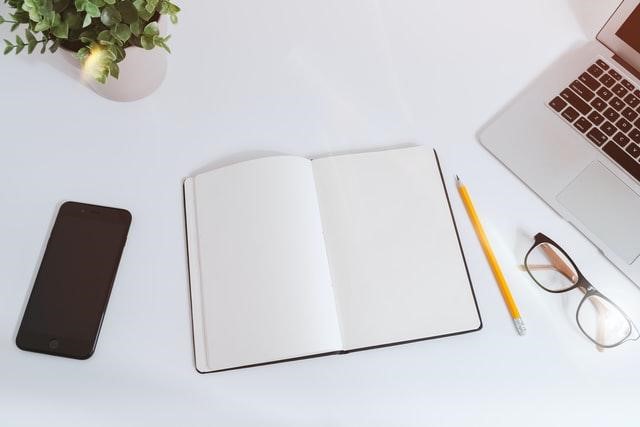 Before we discuss whether it is worth it, we must tell what a memoir is in case someone who reads this post and doesn't know about it knows. A memoir is a book in which the writer writes about events of his life—those events that can be lesson learning for other people. On the other hand, an autobiography describes a general life that includes everything, and thus it is longer than a memoir. The memoir focuses on specific parts of life and doesn't cover the writer's entire life. This blog post will tell you about writing a memoir and whether it is worth it. Let's discuss.
However, if you are already writing a memoir or have just started and want some help regarding it, you can take assistance from a memoir writing service.
Comparing Memoir with a Blog website and Self-Help Book
Basically, we talk about our life experiences in a memoir. We can do that via blogging too. But is blogging better than writing a memoir? Or memoir is better than blogging? Or should a person write a self-help book instead? Let's talk about it below.
Blogging
If we look at blogging, it looks easier since you do it in parts instead of writing it one time.
You write blog posts each day depending on your blogging strategy
It also can generate passive income for you if you organically rank your blog high on the search engine.
Your blog can get more recognition worldwide if you make high-quality content and do the SEO and marketing correctly.
There's more possibility of a blog getting hit so that you monetize it and start earning from it.
However, the time it takes for a blog to rank high on Google is a lot. Moreover, the effort is a lot as well. Writing isn't the end of the story. Several other factors involved in blogging make a blog website popular.
When you write a blog post, you have to not only use the keywords in it but incorporate them the correct way. Other than that, you have to optimize your headings (h1, h2, h3, h4) properly. Line spacing, images, and everything you see in a blog post matter for its seo(search engine optimization).
Publishing a blog on the internet is not difficult at all. You have to buy a domain and a hosting plan and host your website on it. That's all you need to do to make a blog live on the internet.
However, it's better if you buy a domain that is of high quality. It is not directly related to SEO, but it helps your website in so many ways. Facebook purchased the fb.com domain in 2010 for a very significant price. Domains are expensive. So in the start, you can settle for a cheap domain, but later, when you get the budget, we suggest you update it.
Writing a Memoir
It is a one-time investment to write a memoir.
You take several months, or maybe a year, or more to write a memoir.
And after that, you edit it, publish it, do its marketing, and then it is ready to get in people's hands.
It may be hard for you to make your memoir famous globally. However, you can make it popular in your country for sure.
Marketing a memoir is easier than a blog. You don't have to worry about technical things like SEO-related stuff as you do in blogging.
The ROI (Return on Investment) when you write a memoir is uncertain. Your memoir may become a hit, and people buy it and maybe not. However, we don't discourage you. If your memoir is good enough, people will buy it for sure.
You need to learn about book formatting and book writing rules when writing a memoir. Moreover, you need an application to help you format your book. You can do it otherwise, too, but it would be difficult somehow.
You have to spend on paid advertising on social media platforms and YouTube to promote your memoir. However, good advertisement making costs significant money, and you don't want to settle for low-quality ads. Your memoir ad should not only look great, but it should be engaging and interesting for readers to buy your memoir.
Publishing a memoir is hard if your plan is to publish them through an established publishing house such as Penguin Random House.
Writing a Self-help Book
Basically, as it is book writing, a self-book is also a one-time investment, like a memoir.
Writing a self-help book can take a lot of time. However, it depends on the topic of the book. You may complete it in less time if its topic allows you to do that.
Your self-help book should relate to people and help them solve their problems. Once they consider your book a worthy one, it will get more sales.
Before you do that, you have to invest good money in its marketing. Just like you run ads for your memoir, you have to do something similar for the self-help book.
You may or may not be able to make your book successful globally. As a self-help book, you will write it for a target audience. People who relate to the problem from any part of the world, including those you write for, will consider reading your book.
The ROI in self-help is greater than in a memoir. If you're not already a popular personality, such as a celebrity, social media influencer, etc., people will not become interested in writing your memoir. However, if you do its marketing correctly and tell people what they would get by reading about you, they will. Self-book doesn't require you to be a popular person. Although, you have to tell in yourself-book why reading it is beneficial for people.
How to know if you should write a Memoir or a Self-Help Book?
The easiest way to figure out their difference is to read any good memoir and a self-book. Self-help books describe things not only about the author but other people in detail. However, a memoir is all about the author. Although, when you describe life experiences, you mention other people. But there's a difference in how you tell it in a memoir and a self-help book. Memoirs have the main focus on authors. Self-book is more about teaching people by telling ideas and stories. A memoir describes the author's life, and you get lessons from it.
Will People Read Your Memoir?
As we told earlier, people are less likely to read about the life of someone they know nothing about. However, social media gives you leverage by which you can promote your memoir and tell people how reading your memoir can help them. This way, you will become successful in selling your memoir. Make sure your memoir is interesting and also true. Don't include anything fake in it.
As a result, memoirs are worth it to write in 2022. It's about the value you provide to people. If you provide it in your memoir, they will read it.
Also Read: How to Get Motivated to Write: 10 Tips That Work!